Charity Auction for Doctors of the World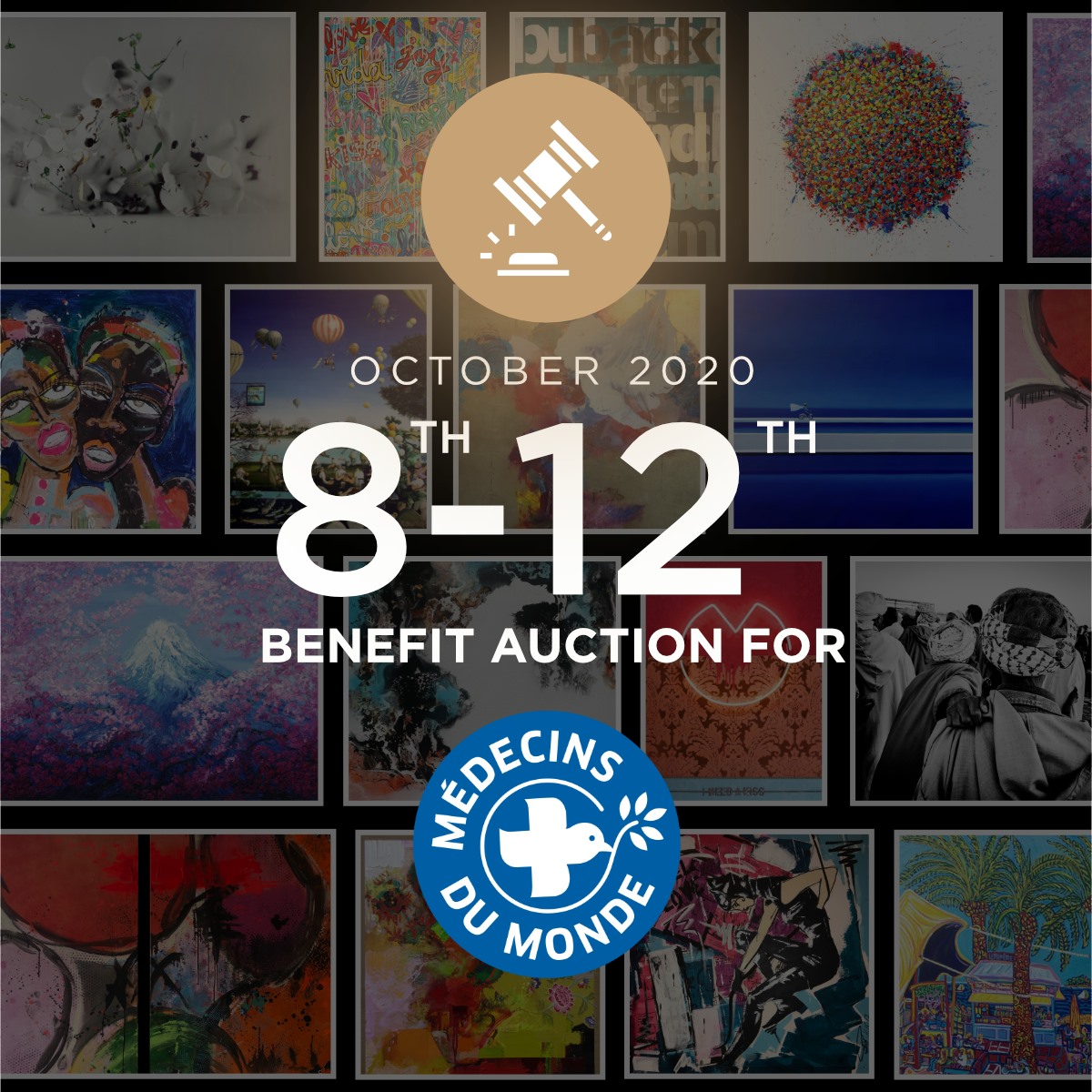 Charity Auction! 8-12 October.
Opportunity to tear  the painting "The Cauldron", 100x160cm, at an affordable price, for a good purpose.
Singulart is collaborating with Doctors of the World for a Charity Sale! 
The sale will take place over 5 days, from October 8th to 12th 2020, in the form of a top-down auction often referred to as a "candle auction", a rendez-vous for contemporary art lovers and collectors to discover new artworks. It is a great way to have fun while supporting access to healthcare for people in need.
Committed and international, the organization Doctors of the World and Singulart share values of diversity and equal opportunity. Doctors of the World operates in 73 countries with a variety of touchpoints such as crisis assistance, healthcare aid, and the protection of migrants. In 2019, Singulart raised funds for the NGO around the theme of exile. This year, we would like to continue our commitment with proceeds going towards aid for underage migrants. 
Singulart has selected 40 works for you by artists from all over the world. Some of them have created exclusive works for our sale, combining art and activism. The prices range from €2,000 to  €30,000.
How does a candle auction work?
On the day of the launch, the artworks are put up for sale at the highest end of the estimate range. Virtually, we then light a candle for 5 days. From then on, the price of the artwork will melt away, descending little by little. Every day, the price of the work decreases until a collector buys it.
Discover here a preview of the artworks selected for our charity sale here.
Sign up now to receive our catalog on with the price sheet! You will also receive an email to announce the launch of the sale!
Take advantage of our candle sale auction to acquire exclusive artworks and support a noble cause. 
6 October 2020