Official support of Lefranc & Bourgeois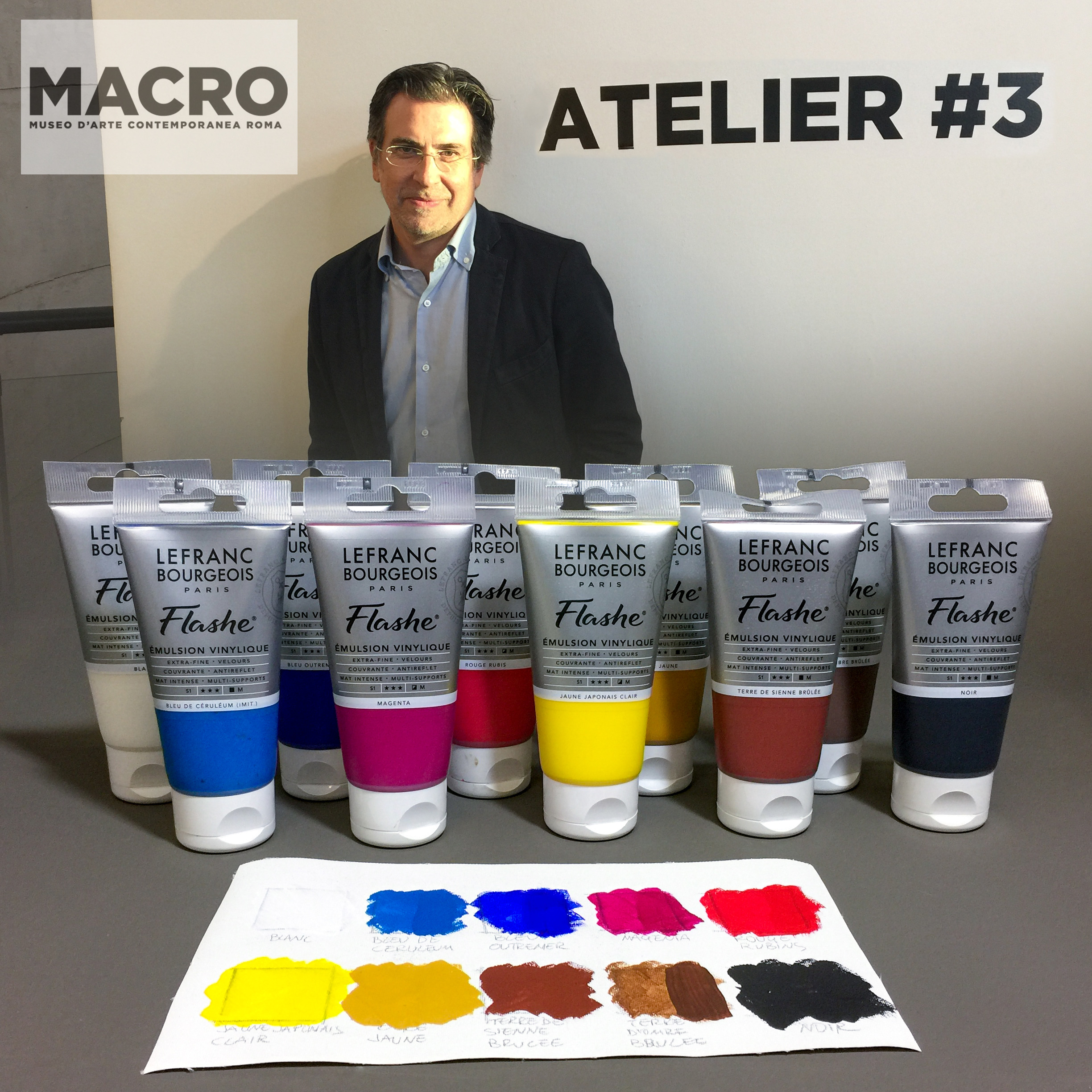 It is an immense pleasure, as well as an honor, to receive the official support of the famous French company Lefranc Bourgeois for my upcoming project at MACRO – Museo d'Arte Contemporanea Roma.
For the occasion I will use the iconic FLASHE colors by Lefranc & Bourgeois, super-opaque acrylics with vinyl composition. This characteristic fits perfectly with the nature of my project, which I will make entirely with the stencils. In fact, the Flashe are an excellent alternative to spray colors: lacking in volume and super-covering.
24 October 2018