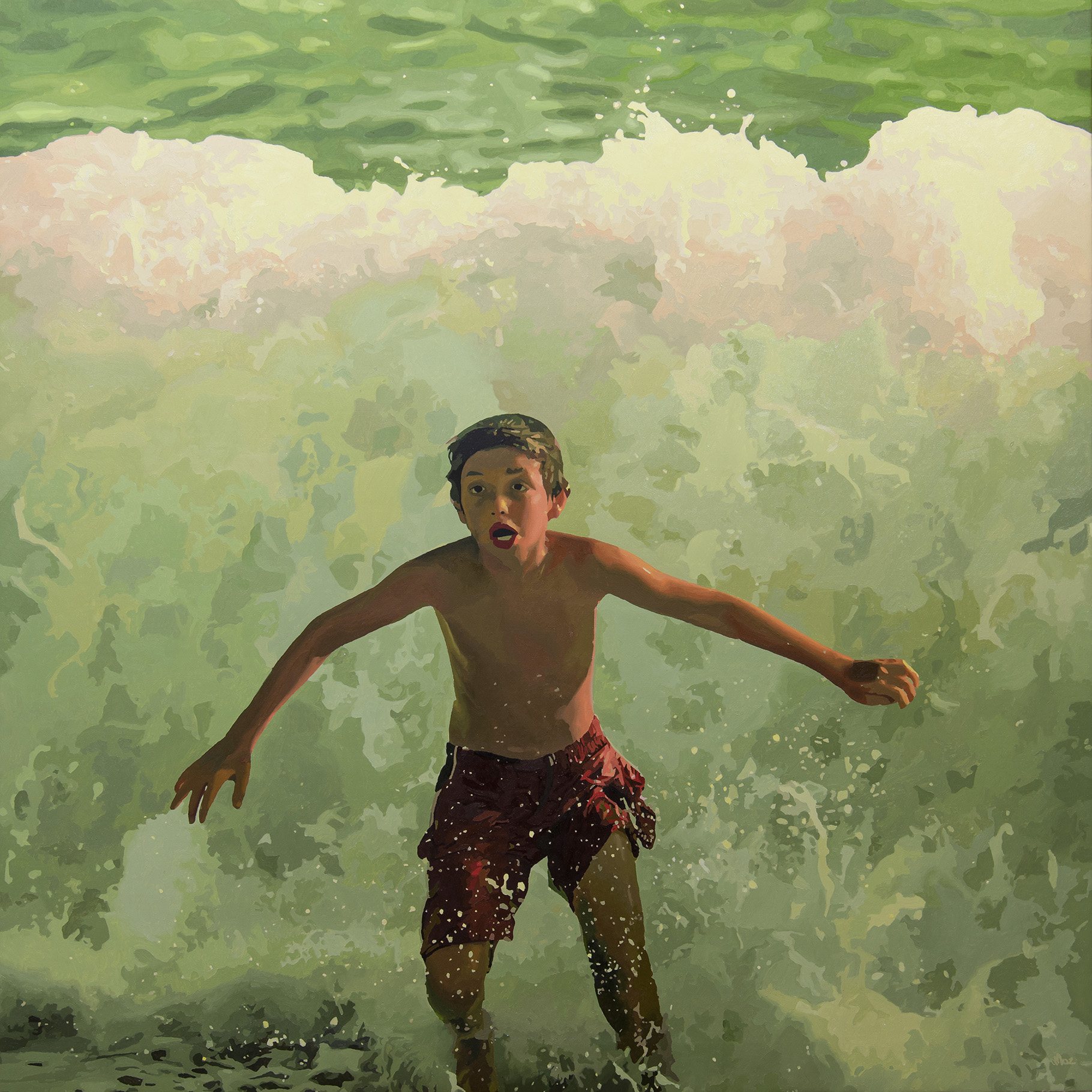 Art Description
My idea is not identified with a concept of "absolute" future but rather as a circumstance, an event that will happen. In this sense I offer a limited and circumscribed vision. I can not and I do not want to imagine a global and universal future.
In my painting, the subject remains pending in carrying out an action. This implies that something will happen soon after, in the future. Of course, the intention is to make us understand what could be the epilogue of this affair, without definitively clarifying it. The observer will have his personal vision of what will happen based on his own perception and his own experience. This is why it is not an absolute future, but rather incomplete and personal: each of us can have his own.
It was an honour to has been selected for this special prize of Paratissima 2017, along with three other worthy artists. Although I did not win the final prize, I was really impressed by all the congratulations and the wide consensus received by the jury and visitors at the stand. Pure energy for my art.
Details
Medium: Oil on canvas
Size: 100x100 cm
Date: Oct 2017
Prizes
Paint the future
Paint the future

Exhibitions
Paratissima 13
Paratissima 13
Solo Show in Lamezia Terme
Solo Show in Lamezia Terme