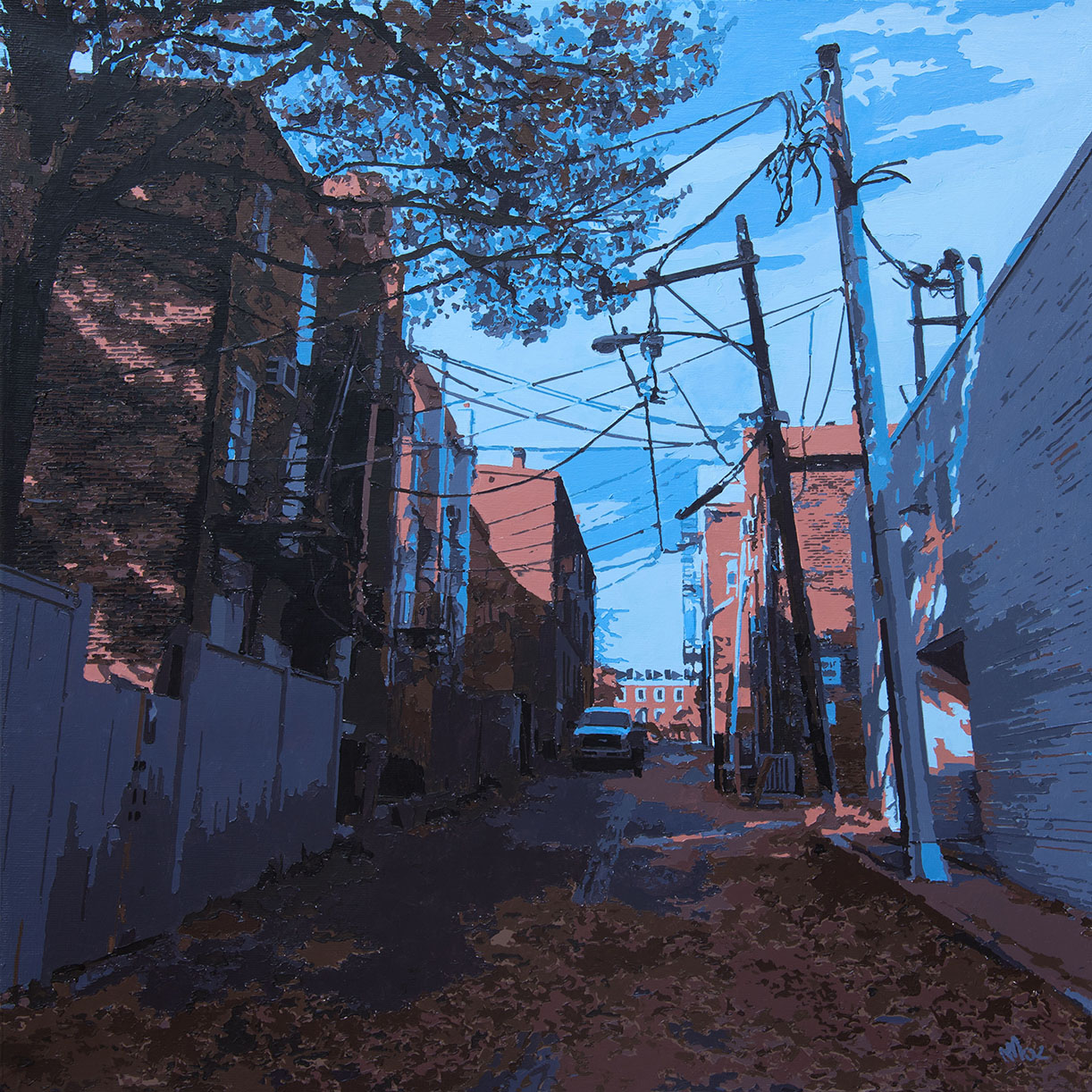 Art Description
In the "pictorial frame" the cityscape is not just scenography, but moment of suspension, loss of reference points. It is the beginning of a story, the beginning of a movie, a still image that tells an episode within a space defined by a frame. Time is frozen and tension inert, while the action seems to be "voice-over", into another world. Linguistic choices that approach to the world of cinema, to suspended temporality by Michelangelo Antonioni, the spatiality of David Lynch and Wim Wenders and photography of Gregory Crewdson.
The represented space is empty, the human figures are dissolved to give way to objects, means of transport or traffic signs.
The title fills of restlessness the Avenue: a person, not so visible, painted from behind next to the van on the dark road. The rays of light, filtering through the branches, contrast darkness. The image depicts an emotionally intense moment where something very important seems to have happened, or is about to happen. As a picture of a scene from a movie, this portrays a mysterious story that is reduced to a single image, static, highly charged.
Details
Medium: Acrylic on canvas
Size: 50x50 cm
Date: Jan 2017
Prizes
Stencil Art Prize 2017
Stencil Art Prize 2017

Exhibitions
Muswellbrook Regional Art Centre
Muswellbrook Regional Art Centre
Noosa Regional Gallery
Noosa Regional Gallery