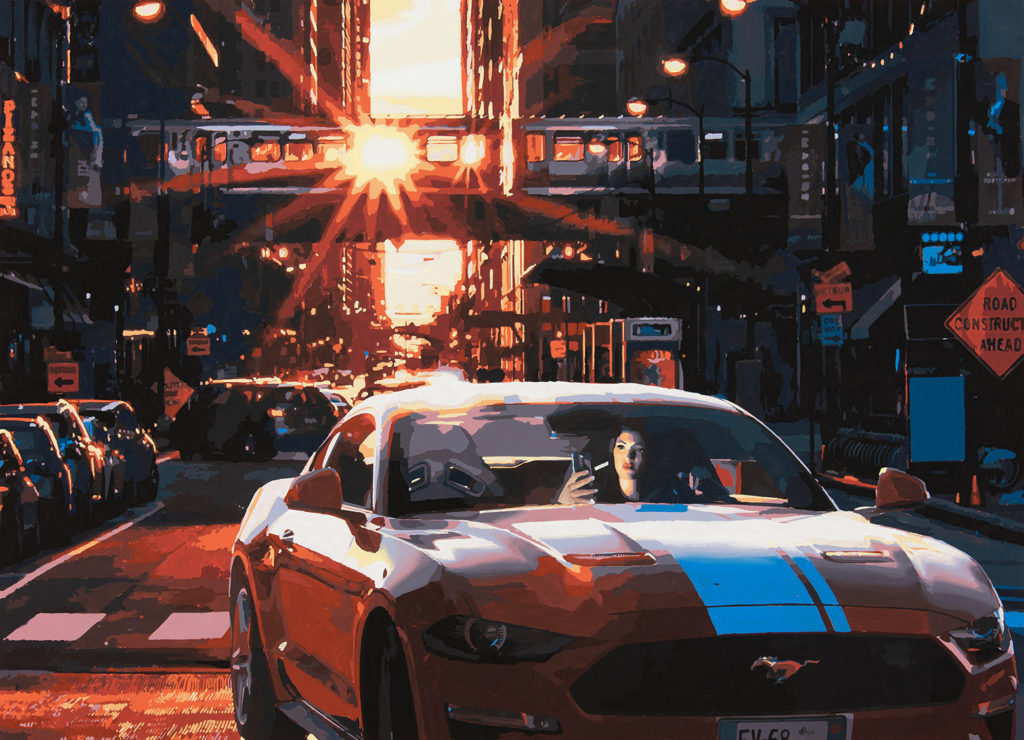 Mind the gap
5 August 2020
Too much times we see this scene: People that play with mobile during drive the car. I can't accept this anymore. Please stop to use your mobile every time.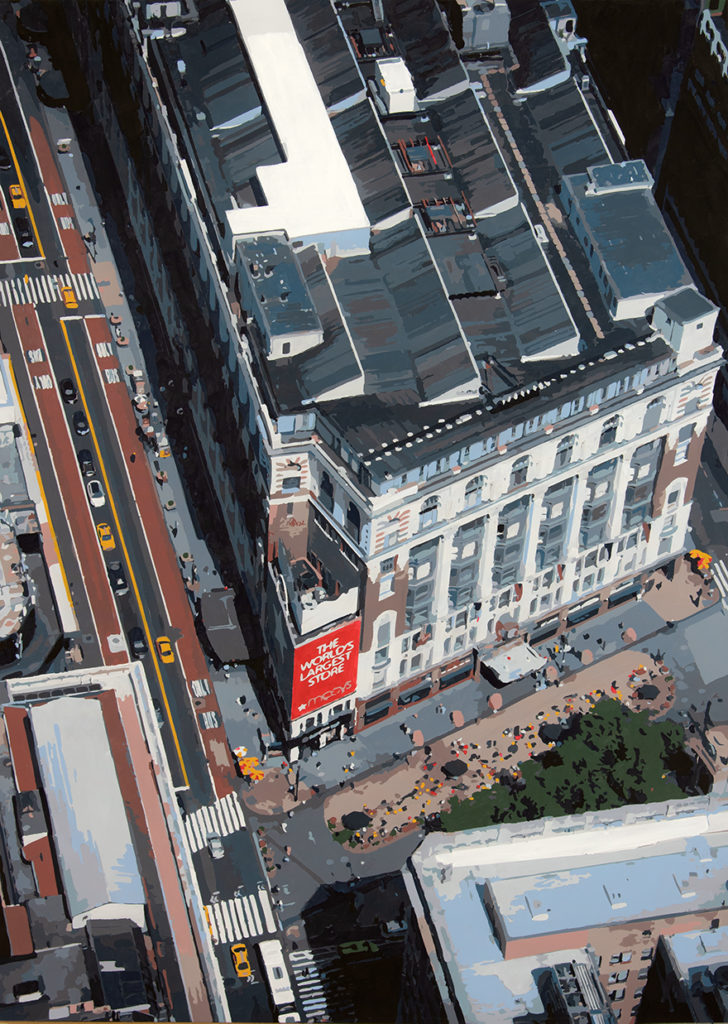 Macy's Rooftop
6 June 2020
Macy's Herald Square (originally named the R. H. Macy and Company Store) is the flagship of the Macy's department store chain; it is located on Herald Square in Manhattan, New York City. The building's 2.5 million square feet (230,000 m2), which includes 1.25 million square feet (116,000 m2) of retail space, makes it among the […]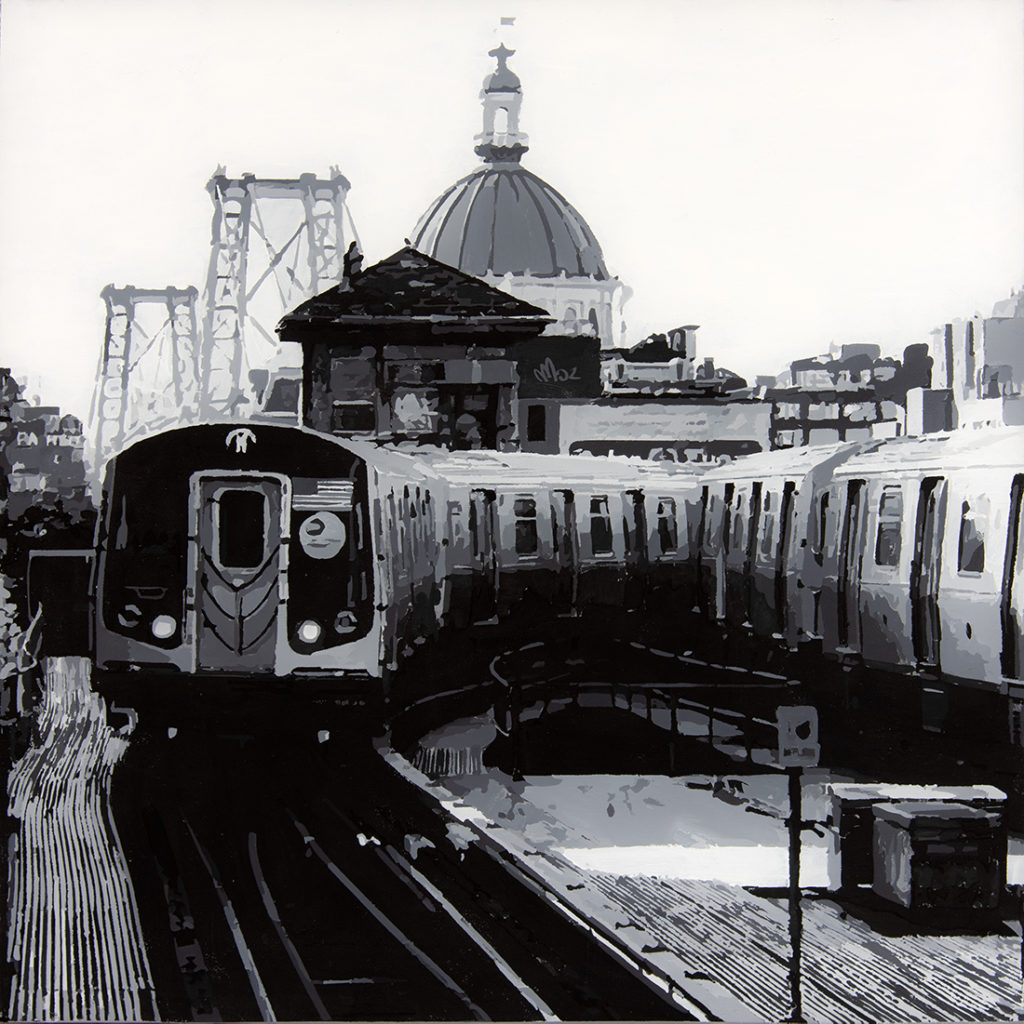 New York Black And White
30 May 2020
La morte di George Perry Floyd, per omicidio, avvenne il 25 maggio 2020, nella città di Minneapolis, in Minnesota: venne registrata all'Hennepin County Medical Center, l'ospedale dove era stato portato dopo che aveva perso conoscenza mentre veniva arrestato da quattro agenti di polizia intervenuti dopo la chiamata di un negoziante. Il filmato dell'arresto, in cui […]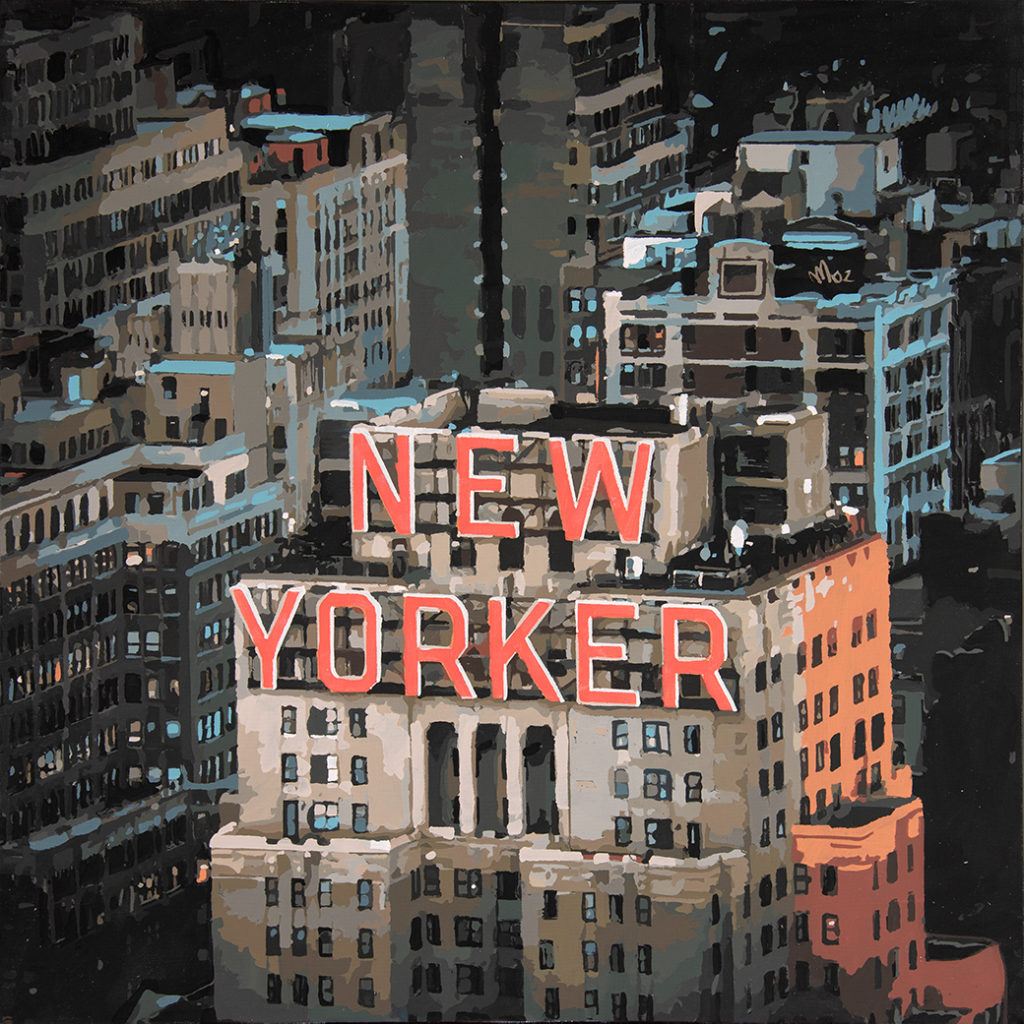 New Yorker
23 May 2020
Il Wyndham New Yorker Hotel è un hotel Art Déco di 43 piani situato in 481 Eighth Avenue, nel quartiere Hell's Kitchen di Manhattan, New York City, Stati Uniti. Inaugurato nel 1930, contiene 1.083 camere ed è classificato come hotel di categoria media. L'edificio da 1 milione di piedi quadrati (93.000 metri quadrati) offre due […]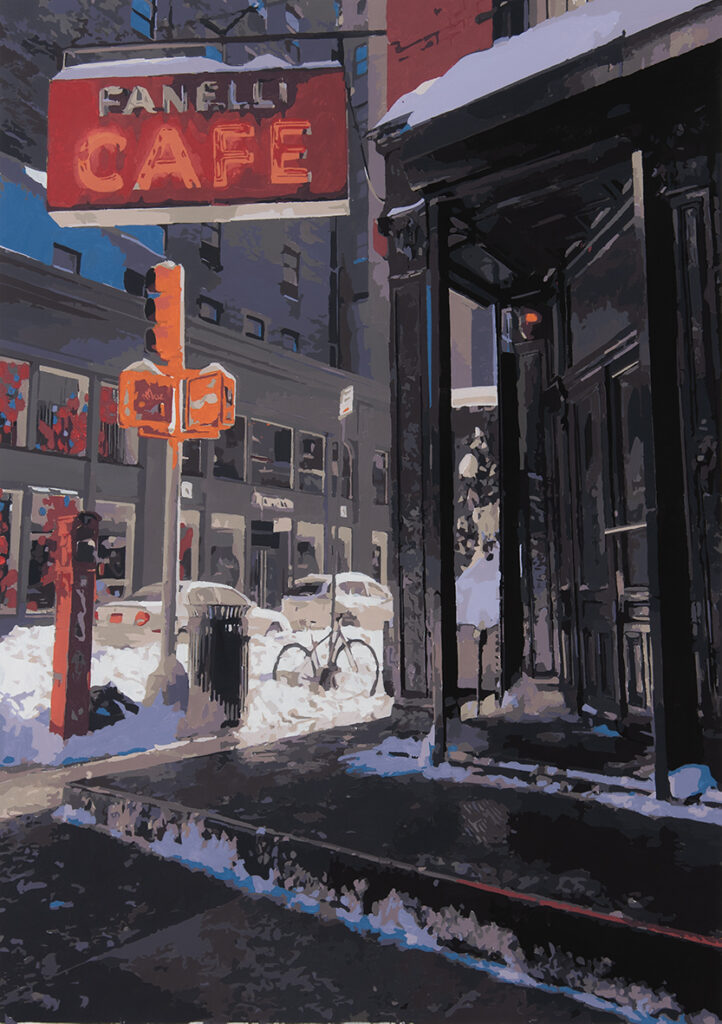 Fanelli Cafe
28 April 2020
Fanelli Cafe is a historic New York City restaurant and bar considered the city's second-oldest food-and-drink establishment in the same locale, having operated under various owners at 94 Prince Street since 1847. It served as a gathering place for artists during the transition of Manhattan's SoHo neighborhood from a manufacturing area to an arts community. […]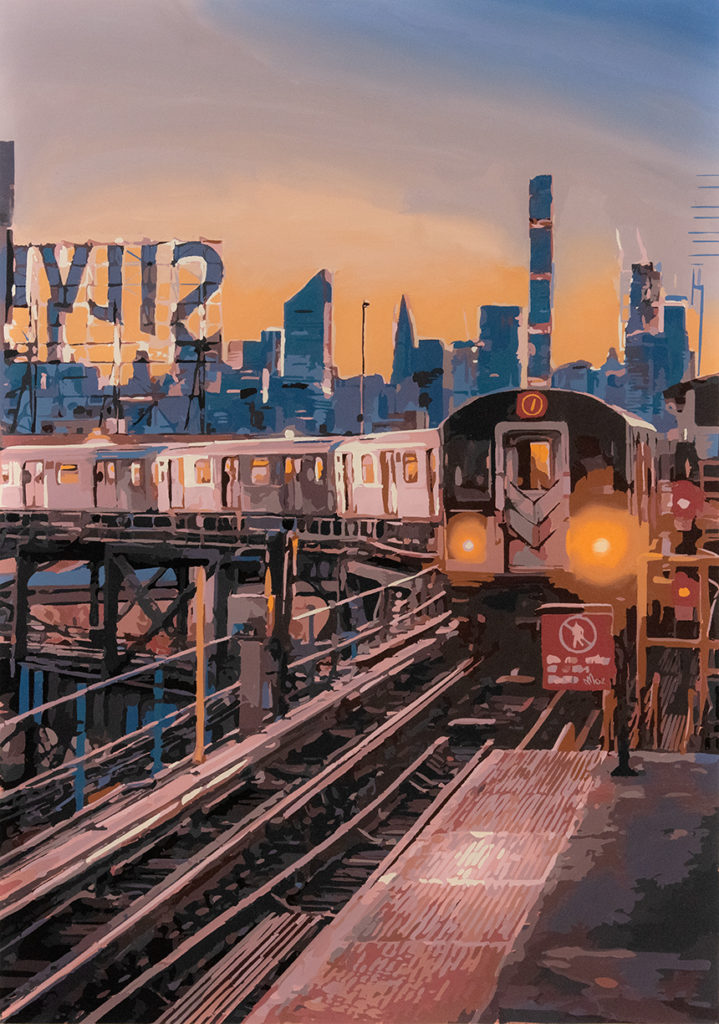 Mind Freeing #4: Lockdown!
14 April 2020
Il mio pensiero va a tutte quelle persone che lavorano per noi. Sono in prima linea contro il virus covid-19. Ci aiutano a sostenerci. Al tramonto, quando tornano a casa, dopo una giornata di sofferenza e tristezza, liberano la mente da ogni pensiero. Mi riferisco a te eroe. Ora è il tuo momento: pensa, sogna […]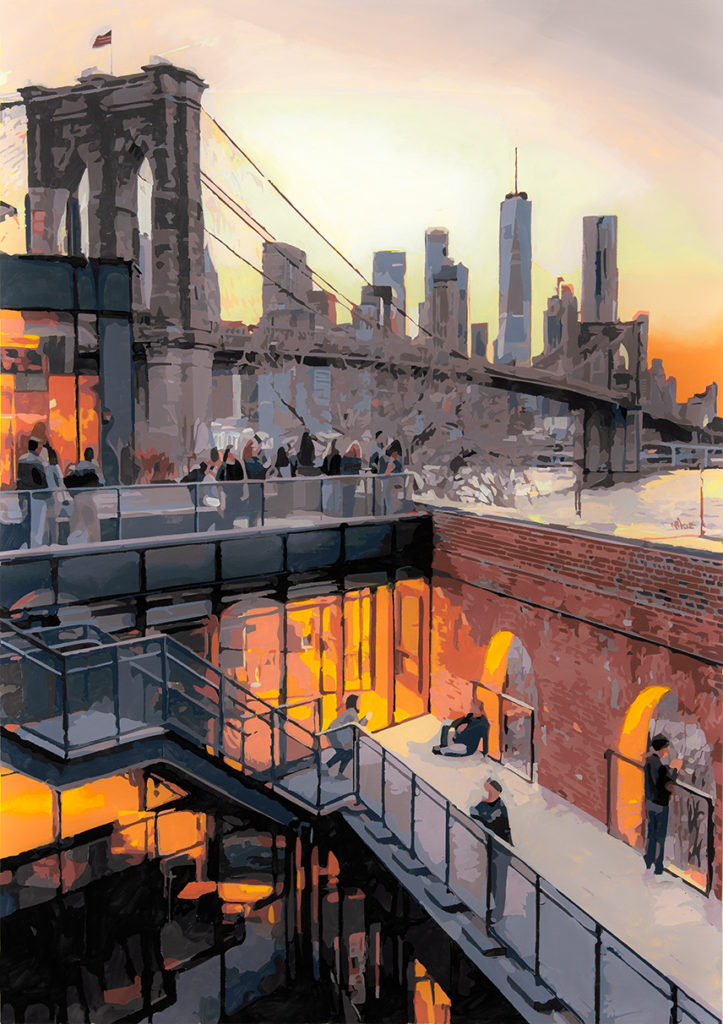 Dumbo NYC
16 March 2020
Dumbo (o DUMBO, abbreviazione di Down Under the Manhattan Bridge Overpass) è una zona nel quartiere newyorkese di Brooklyn. L'area conosciuta come DUMBO era nota come Gairville. Comprende due sezioni: una situata tra Manhattan e Brooklyn Bridges, che collega Brooklyn a Manhattan attraverso l'East River, e un'altra che prosegue verso est dal Manhattan Bridge alla […]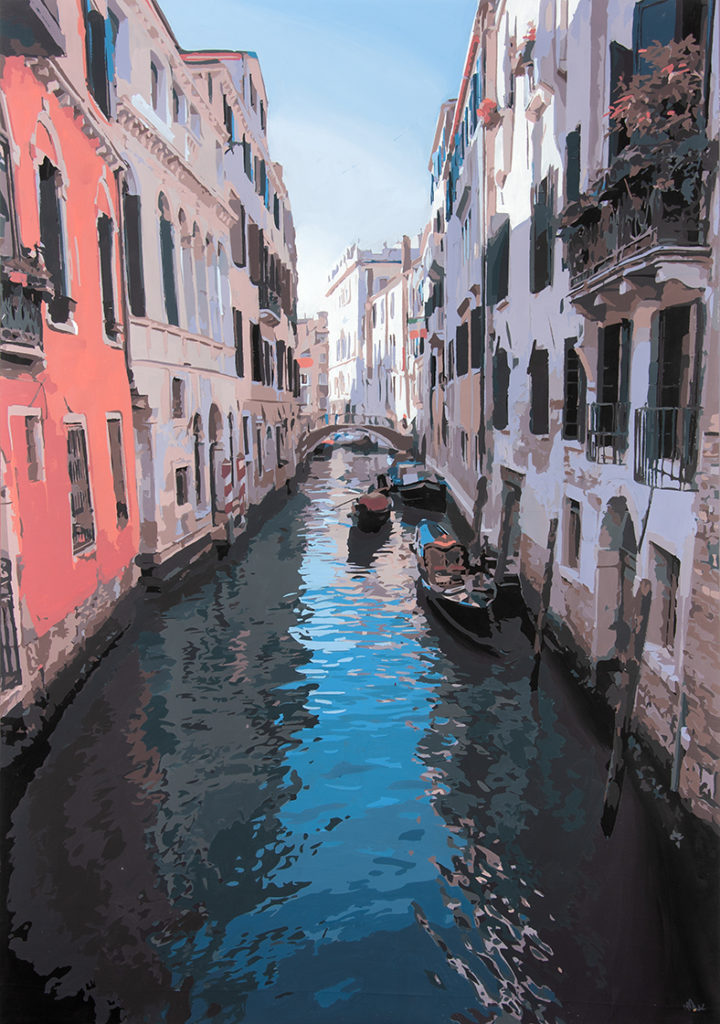 Somewhere in Venice
14 January 2020
Perso in uno dei caratteristici canali di Venezia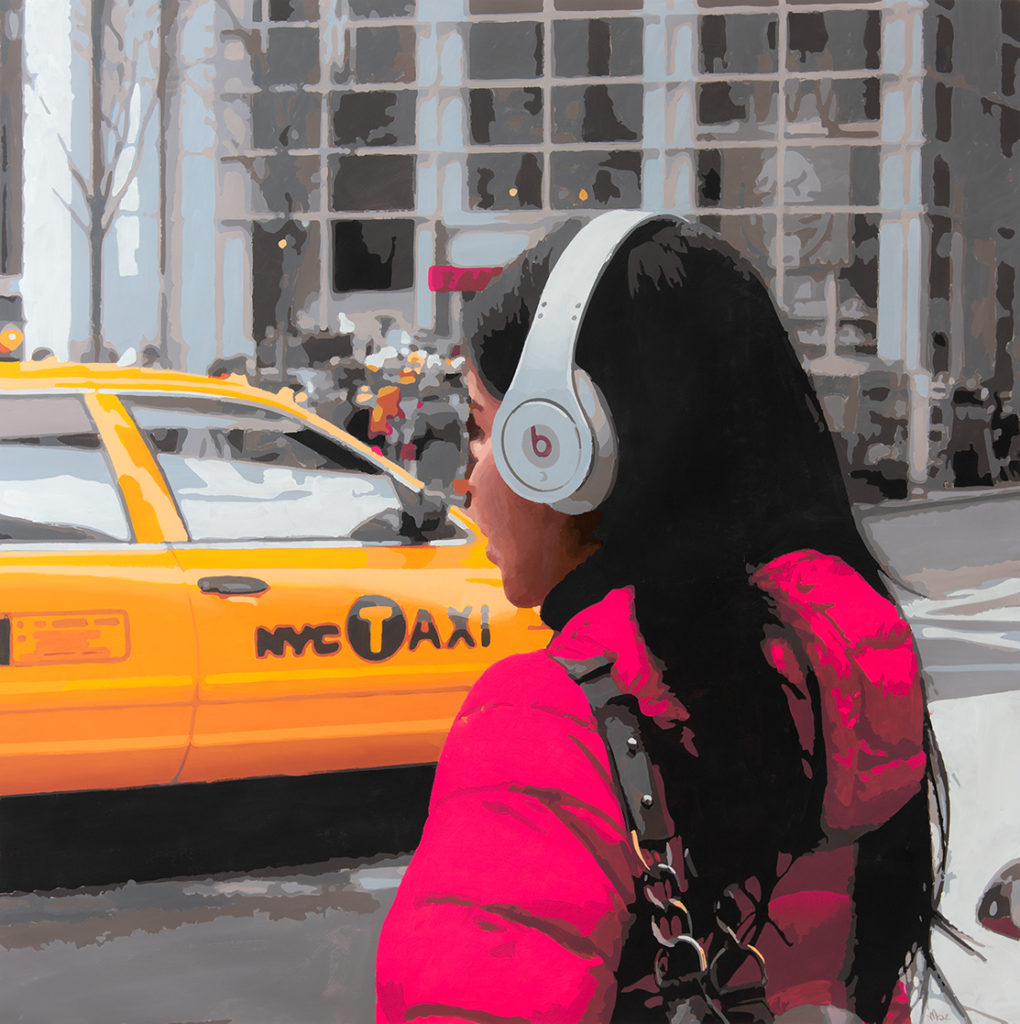 5th Avenue 2019
15 December 2019
Macchie di colore danno vita a un paesaggio metropolitano tipico della "Grande Mela". La città è sullo sfondo rispetto alla mezza figura che riempie la scena. Una persona appare, ma non comunica, è dietro di lui e non ci guarda, rimane nel suo isolamento, "protetto" e avvolto da oggetti di consumo. Il riconoscibile taxi giallo […]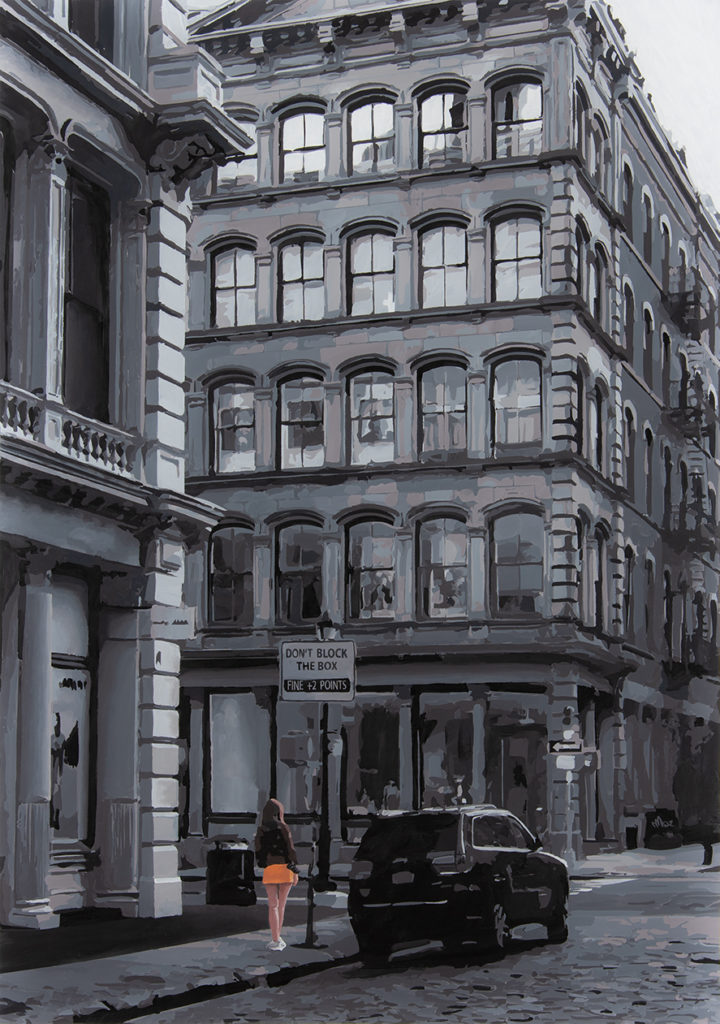 Don't block the box
20 November 2019
A New York City, i conducenti che "bloccano la scatola" sono soggetti a una violazione che comporta una sanzione di 90,00 USD. Il sindaco Michael Bloomberg, notando che il processo di emissione dei biglietti da dieci minuti in realtà contribuisce alla congestione del traffico generale, ha chiesto al legislatore dello Stato di New York di […]