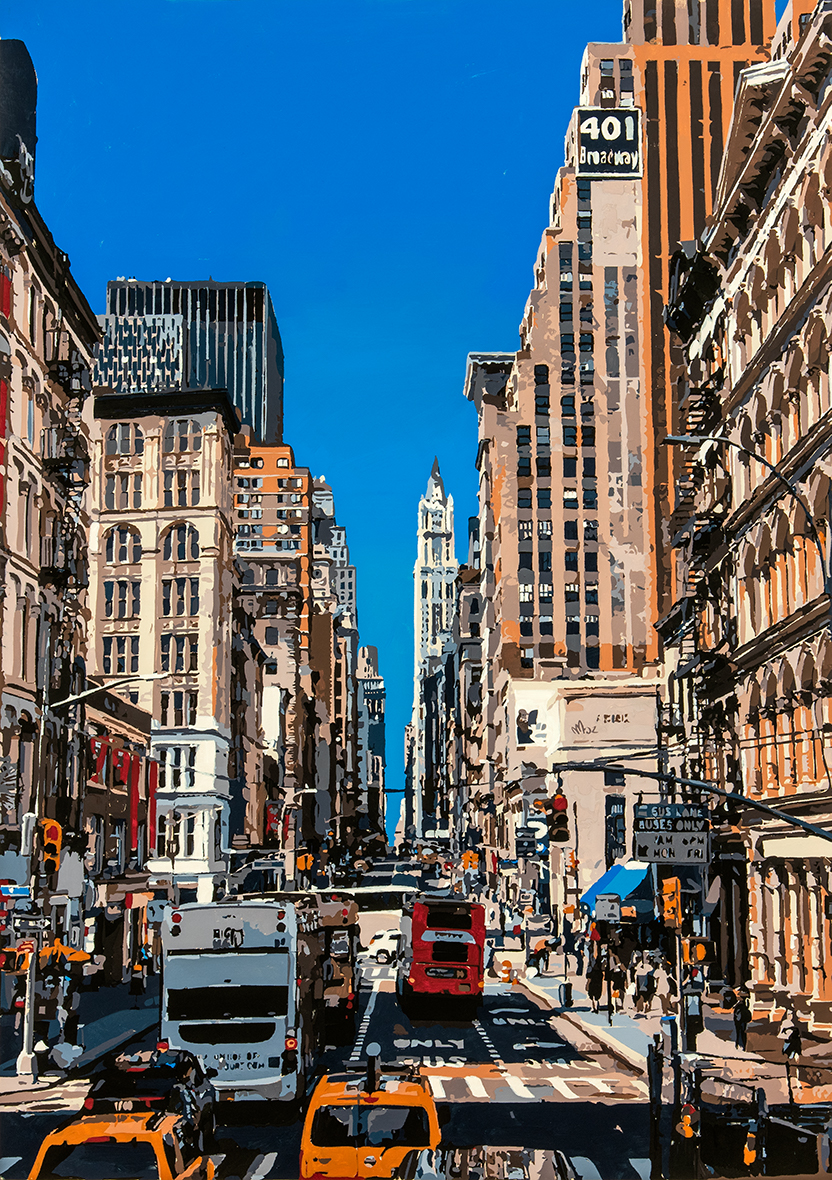 Art Description
New York City has become a part of a universal imagination, a place of constant inspiration
seemingly free from the restraints of the monotonous and the mundane. Capturing the midday
haze, this work memorializes a transitory moment in the legendary city.
A captivating bird's-eye view composition frames a narrative of a crowded street. The texture
and grit of the downtown buildings are a tangible reminder of the things and ideas built in New
York City, yet the work still reflects a humanist essence: people living, experiencing, feeling—
crossing paths into an unknown but optimistic future.
Details
Medium: Acrilico su tela
Size: 98x69 cm
Date: Mar 2021